A collection of some of the best known specialist paint brands in the world.
At Rust-Oleum® Europe we produce the largest selection of per­formance coatings in Europe and make them available from one source. We bring our products to the market only through our network of over 10,000 distribution, wholesale and retail partners.
Sustainability is key to our business. We continually seek to lessen the environmental effect of our activities by delivering high quality products that impact positively on our customers and the planet. We have brought many sector leading innovations to the market that reduce the use of natural resources.
Our businesses are focussed on two main end user segments – Professional and Home Owners.
Professional
Our brands provide solutions to virtually every coatings problem, whether its maintenance engineers wishing to protect metalwork or painting contractors seeking to cover smoke damage. Our network of Sales Engineers and Technical Advisors works alongside our distribution partners to ensure the right product is specified for even the most demanding conditions.
Home Owners
Our mission is to inspire and empower. Our products aim to unleash our users' creativity around the home enabling everyday objects to become works of art! Furniture paint that transforms old to vintage, spray paints that can add colour to virtually anything and hundreds of other products that provide endless possibilities.
For more info: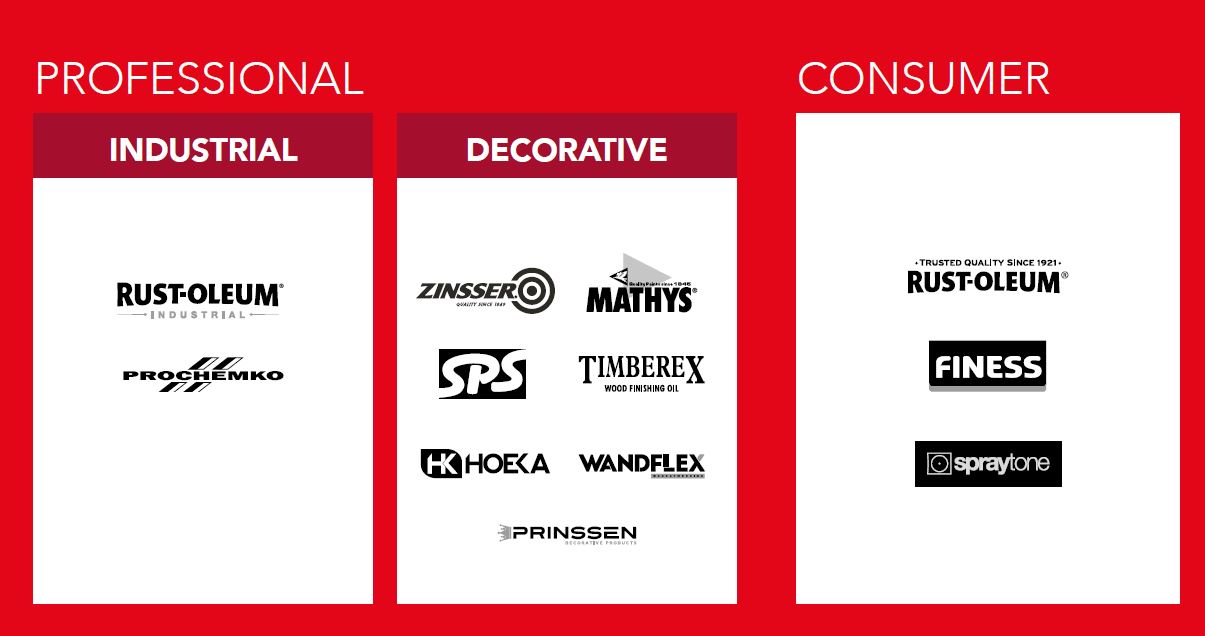 Overview
• Problem solving products for professionals and consumers.
• Quality products that drive repeat business
• Offices in UK, FR, BE, NL, IT
• Manufacturing sites in UK,Belgium & Holland
• Over 10.000 retail points and distributors
• Only global branded paint manufacturer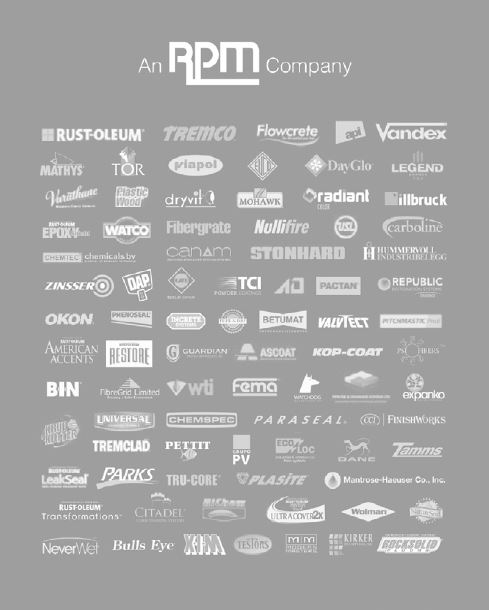 • High-performance coatings, paints, sealants and specialty chemicals for maintenance and improvement
• Annual T/O $4,8 Billion
• 9.700 employees
• NYSE listed multinational holding company
• 91 manufacturing facilities in 20 countries